It's SXSW time, and thousands of people are descending on Austin for music, film, and as many free drinks as they can find. Have you been reading national articles about the Austin food scene and are wondering, is it all BBQ and barbacoa? What's a vegan to do? It's okay. We've got you.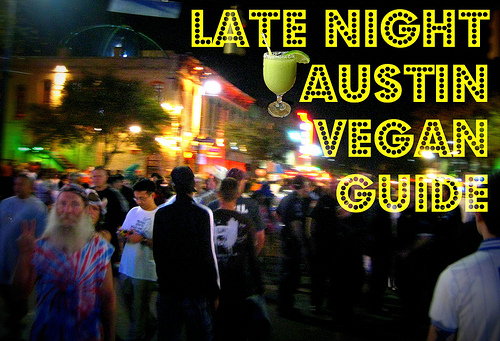 To start with, Lazy Smurf's Guide to Life has an excellent SXSW guide as well as a list of late night vegan eats. The late night post is part of Austin Food Blogger's Alliance City Guide series. The series has a number of vegan and vegetarian guides, so check that out, too.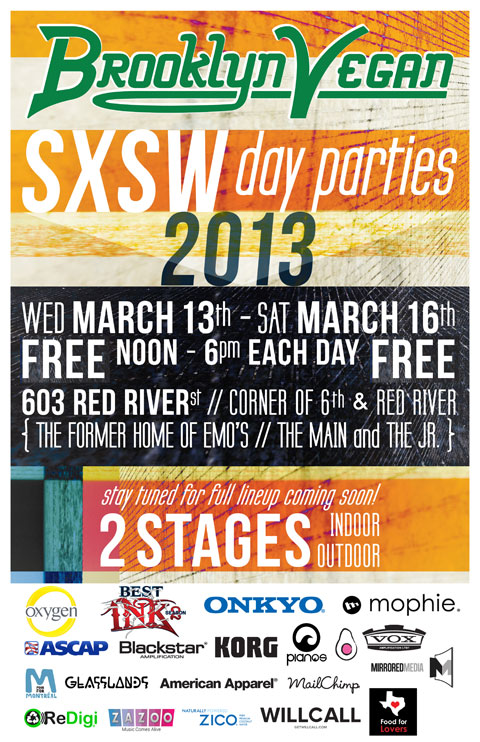 If you're here for music, be sure to go to Brooklyn Vegan's annual show on March 13. This year there will be free vegan tacos by Pink Avocado and vegan nachos made by Food for Lovers queso. I don't really understand music, but I know Brooklyn Vegan's a big deal. The event is free but you should RSVP here.
On March 15, Counter Culture, an all-vegan Austin restaurant, is hosting a free SXSW day show. Food sales for the show will benefit Sunny Day Farms Animal Sanctuary located outside of San Antonio. The owner of Counter Culture is also a DJ, so the show should be good.
Update. See the comments below for more vegan-friendly free food.