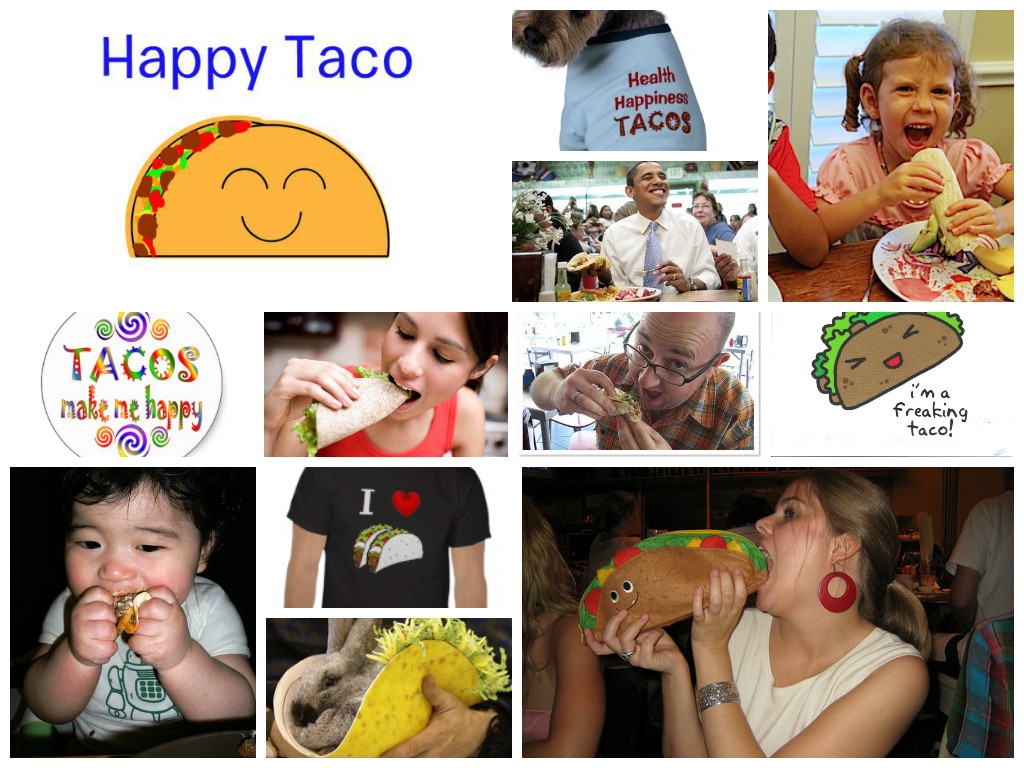 Today Lazy Smurf posted about her inspiration for taco cleansing. It made me look closer at my own reasons for taco cleansing. I've put together this tacovation collage. I'm going to hang it on my fridge for when things get tough.
Are any of these people crying? Are they tearing out their hair? Cussing at postal workers? Leaving passive aggressive notes for their colleagues? No. Because tacos make people happy. They give you the strength and courage to put up with your annoying coworkers who leave dishes "soaking" in the sink. They inspire you to rise above the petty issues of the day. They even get you elected president.
Lazy Smurf said it best. Tacos change lives.