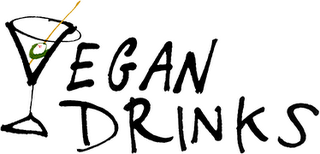 ATX Vegan Drinks is expanding the definition of "drinks" to include sundaes and milkshakes. Unsurprisingly, no one is complaining.
ATX Vegan Drinks (the second this month!) will be at Sweet Ritual/Daily Juice tonight at 7 PM. Join Sweet Ritual in celebrating the full funding of their kickstarter project (there's still time to donate). Look forward to hard packed vegan ice cream with mix ins this fall.
Red Rabbit Bakery, Celeste's Best, and Capital City Bakery are all joining in the fun. Build a sundae over Cap City brownies or a Red Rabbit donut or garnish it with Red Rabbit donut holes or Celeste's Best cookie dough. Red Rabbit will be there debuting a new donut flavor, root beer, and Celeste's Best will be sampling their dough.
As far as actual drinks, you can order any of the usual beverages offered by Daily Juice, or bring your own. Hyde Park Market, across the street from Daily Juice, carries every single beer distributed in the state of Texas. And while you're there, you can check out their new bulk bins.
Daily Juice's usual food menu might be streamlined for the event, but there will be savory vegan food options available to balance out your twelve scoop donut-brownie-cookie dough sundae.