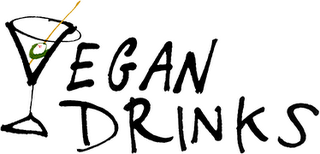 It's time for another round of Vegan Drinks, Texas!
Join ATX Vegan Drinks at Cheer Up Charlie's on August 7 at 7 PM. The usual food options (Via 313, Arlo's, Fire and Soul, and Miso Hungry) will be there. I still haven't gotten up the courage and money to try the Via 313 pizza. Seriously, y'all, that thing is $14! Maybe this time? RSVP on Facebook.
Dallas Vegan Drinks will be September 13 at 6:30 PM. Location TBA. Dallas is quickly gearing up for the third Texas State Veggie Fair, so someone be kind to hardworking Jamie and buy him a drink. UPDATE: Dallas Vegan Drinks will be at Pizza Lounge.
Information for starting a Vegan Drinks in your city can be found at vegandrinks.org.